Before I moved to Australia, God spoke to me very clearly about serving YWAM Wollongong in a very practical way. I already had the skills, knowledge and drive to get a children's ministry up and running. Ultimately I was just being faithful to the calling I felt on my life, but still, that was the easy part.
// when passion fades //
Working with children has been a passion of mine for as long as I can remember, but if I am being completely honest, there have been times in the last eight years of teaching early childhood when I've doubted that passion. This seems to happen when I am feeling frustrated or worn out and lose all patience and motivation — I'm sure every parent can relate to the feeling. It is during these times that God constantly reminds me of why I do what I do. Yes, kids are exhausting, challenging, demanding and loud, but they are in so many ways inquisitive, joyful, forgiving and so loving.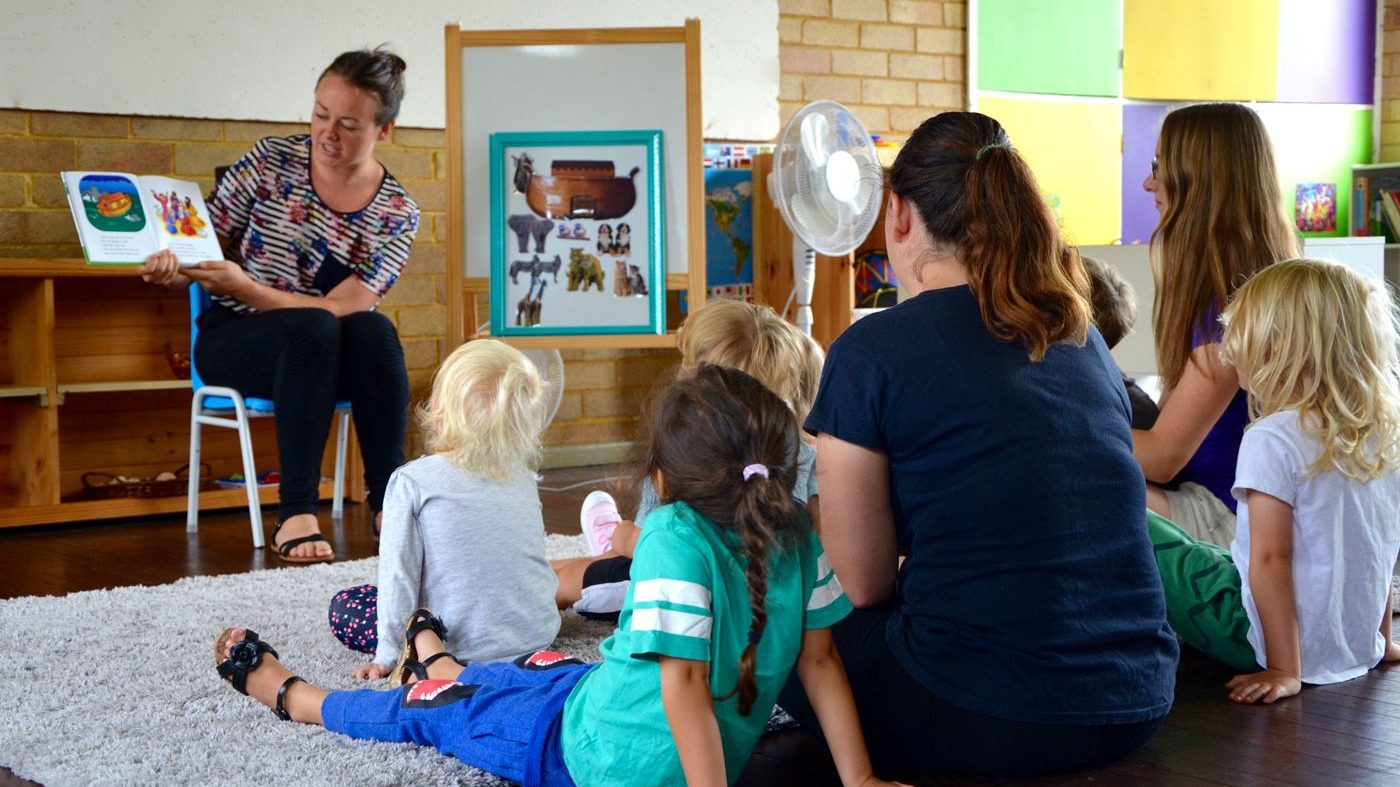 After running our children's ministry (Happy Hearts) for nearly two years, I can say with confidence that God has been faithful time and time again — though it hasn't all been smooth sailing. We have been provided with a space to run our program, and continue to receive donations to purchase materials. When I need a boost, He gives me passion, motivation and drive to teach and love all of the children who come through our program. I absolutely love what I do.
°°°
Jesus said, "Let the little children come to me, and do
not hinder them for the Kingdom of Heaven
belongs to such as these."
[ Matthew 19:14 ]
°°°
// called to disciple //
No matter if we are gifted in the area of teaching or not, we are ALL CALLED to disciple. I have been gifted with this set of skills to impact, influence, guide and disciple young children to see and experience how incredibly loved they are by their Creator. That is my prayer for every child I teach. I honestly couldn't think of a better way to dedicate my time than serving the families and children of YWAM Wollongong.
Written by Abi.