Working with teenagers can be hard. Trying to keep their focus and getting to places on time are just a few of the struggles. However, it is so rewarding and exhilarating, and that's why I love my job.
// Short-term Missions //
I have been on staff with Mission Adventures for four months now. We work with high schools and youth groups, taking their young people on short-term mission trips overseas. This past March I staffed my first mission trip to Southeast Asia with a year 10 class. We had two weeks packed full of working in English centres, churches, preschools, building water filters, and providing lots of kids ministry.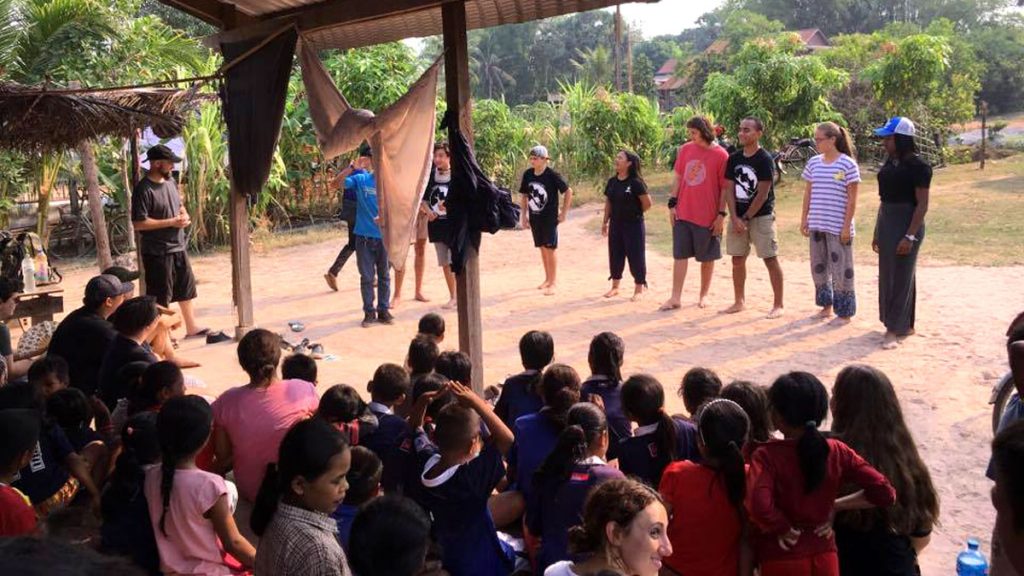 Most of our days were spent in one of the poorest villages I have ever seen, working hard at rolling around concrete tanks, carrying buckets of sand and drawing water out of the town well. Having that experience as a high school student can make a huge impact in their lives and the lives of those they are serving. Watching the students shift their focus from being worried about themselves and their Snapchat stories to becoming young men and women who sacrifice their time to help others, is why we do what we do.
// worthwhile //
But that isn't the motivation that keeps me working with teens. For me it's those times before we leave for the day, when we have worship and prayer, focusing on God. The first few days are always the hardest; no one really knows how to act in front of their friends, but one day it finally lands and they catch a glimpse of what we are really doing there. They receive understanding of God's loving heart chasing after them. That is where the real transformation happens, when they see and meet this God they have learnt so much about at school and youth group, and get to show that love to others. That is why I love what I do. Getting to see even one student have that revelation makes everything worth it.
Written by Matt.